Spring Transplants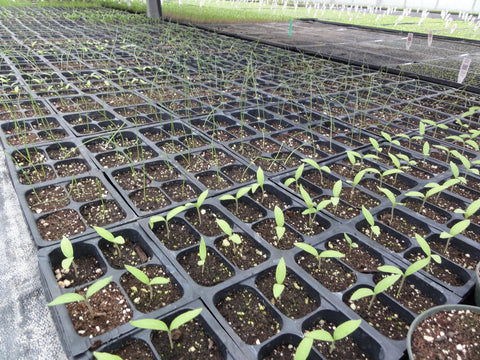 You've found our spring transplant offer! Through this page, you can order one flat of seedlings started at our partner greenhouse just North of the city. These are the same transplants we use in all of our gardens and we guarantee them to be healthy and free of diseases and pests.
Exact varieties will vary, but will include many unique and unusual varieties you most likely will not see at your local garden centre. Some things may include winter savory, sweet marjoram, lemon cucumber, mojito mint and black cherry tomato. We'll also include a few classics like Italian basil, red bell peppers and romaine lettuce as a few examples.
Each flat is guaranteed to have at least 24 individual plants. Delivery will be in the middle of May and is included for all customers within the City of Toronto. A local pickup by appointment can also be arranged. Please contact us for details.