YUF Custom Soil Blend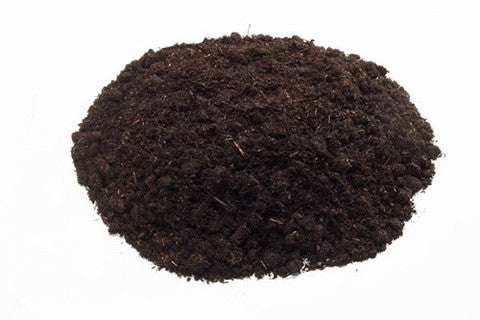 Order the same soil blend we use in all of our YUF raised beds. We've had great results and excellent feedback from all of our customers we've made this option available for you. Our soil mix is unlike anything you'll find at your local garden center because of the ingredients and processing method we use. As a result, the microbial life, nutrient quality, and quality of the soil will help to ensure exceptional gardening results no matter what you are growing. Our soil mix features a proprietary blend of worm castings, peat, and perlite. In addition, our soil mix is made without the use of any animal products such as composted manure so vegetarians and vegans can have peace of mind they are not eating any animal-related products.
Soil is the foundation for the successful growth of all plants. Because of the high content of worm castings and other composted materials in the garden, this mix will provide all the nutrients you need for your vegetable garden. You can use it as a soil amendment to your raised beds, as a soil conditioner for your in-ground plants, and even as part of a potting mix blend.
Product Details
Our YUF Custom Soil Blend is currently only available in the cubic yard size. If you'd like smaller 20L bags for ease of transport and storage, we recommend you order our Potting Soil Mix which is very similar to our custom blend just with a different proportion of the ingredients. It has a strong earthy smell, are very dark brown and almost black in colour with flecks of white perlite distributed throughout. It is screened to ensure a small and uniform particle size and a very rich and fluffy texture. Note, mini-tote bags are no longer unavailable and are being discontinued.
Delivery Information: 
Delivery is typically arranged on Saturday mornings. Our full cubic yards come in a heavy duty reusable tote bag on a wooden skid. For customers in Toronto and the immediate surrounding suburbs, delivery is included in the cost of your order.
Please note that delivery in narrow laneways may not be possible. Unfortunately we cannot arrange delivery over a fence, up or down a set of stairs, on a sharply angled surface or across very rough surfaces. For all orders, as well as special delivery instructions, please indicate in the checkout notes the delivery location and any special details to ensure a smooth delivery. Please contact us if you have additional questions or instructions.
For deliveries outside Toronto (ex. Milton, Halton, Pickering), an additional delivery charge may be required. Read Additional Information on the YUF Custom Soil Blend.