EarthBox Automatic Watering System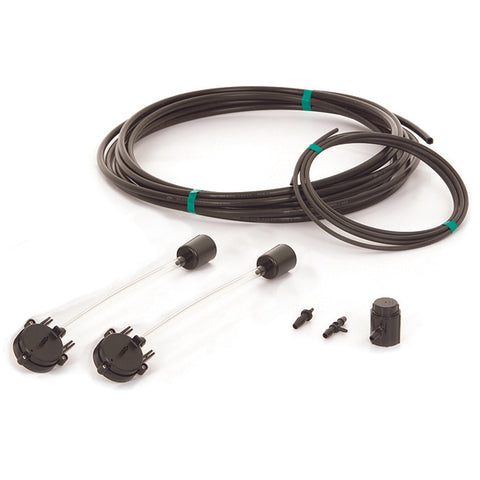 Ensure your EarthBox stays properly watered throughout the growing season, even if you go away for a week, weekend, or month! The EarthBox Automatic Watering System has been specially designed to ensure your EarthBoxes have a constant supply of water. The kit attaches directly onto your garden tap or hose and does not need electricity or batteries to operate. It uses patented valves that continually monitor the water level whether you are at home or away. There is no risk of overflow or of over-watering.
For the busy gardeners who want the best produce but don't always have time to water, this system works great and allows you to enjoy fresh produce with minimal effort.
The EarthBox Automatic Watering System is available in sets for 2, 6 and 12 EarthBoxes and features a one-year guarantee. Additional/replacement parts are available by special request (black  T connectors, white, T connectors, 1/8" and 1/4" tubing, pressure regulators, etc). Read more on the EarthBox Automatic Watering System Additional Information.