Summer Success Garden Maintenance Package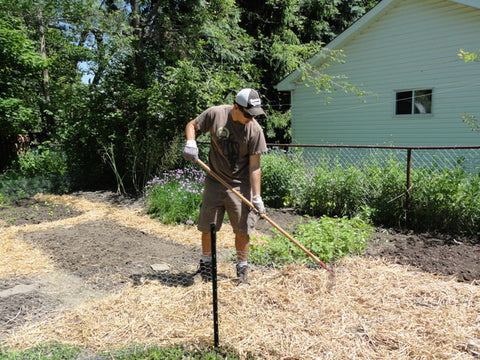 About the Package: Get expert hands-on advice and maintenance help from the Young Urban Farmers team. Ensure your edible garden gets the premium care it deserves while enjoying the bounty it produces. Receive personalized feedback, have confidence issues are dealt with in a timely manner, become a better garden, and optimize results.
Package Elements:
Pre-Season Garden Consultation 

One hour session to clarify your garden goals, understand your eating/cooking habits and how the garden fits in with your lifetsyle, and create a success plan for the upcoming season

In-Garden Maintenance Sessions for 20 weeks 

Sessions are spread out over the course of the entire outdoor growing season

Monthly Gardening Reports 

Action-oriented feedback with areas of improvement prioritized by time and level of importance

End-of-Season Report 

Written record of the gardening season with opportunities for season extension, garden expansion, and new varietal ideas

Priority Email Support 

For answers to gardening questions that can't wait until the next session

Mid-Summer Compost Tea Application

Provides essential plant micronutrients, prevents pests and diseases, promotes beneficial soil microorganisms, and improves overall ecology of the garden

Natural Pest Control Manual 

Includes organic recipes utilizing common household ingredients like vinegar and borax
BONUS: Flat of Colourful Marigold and Alyssum Transplants 

Repel aphids and attract beneficial insects to the garden

Preseason bookings before May 1st only

BONUS: 20% Discount On YUF Raised Bed And In-Ground Garden Installations

BONUS: 10% Exclusive Discount Code For All Online Store Purchases Or Gifts
Basic Package: for up to 6 raised beds or up to 200 square feet of in-ground garden. $1,995 paid in full in advance OR $575 initial payment with three additional payments of $575 billed on the first of the next three months.
Plus Package: for up to 15 raised beds or up to 600 square feet of in-ground garden. $3,395 paid in full in advance OR $975 initial payment with three additional payments of $975.
For payment-plan packages, please contact us for details and to make arrangements.